Why Manu Tours Peru?
With over 14 years experience, we know that lasting relationships are built not only professionally, but also with proximity. With this predisposition to be attentive to every detail, ready to provide the best advice possible, with that thoroughness in the pursuit of quality and flexibility as a response. With such attitudes, which drives us to be more creative, able to create unique experiences tailored to your needs, at all times.
Read more »
Trip Reviews
Hi Darwin,
Great trip! Thank you, excellent crew.
Best regards
Marion

Marion. Pollmann (Germany)
Manu Cultural Zone
4 days / 3 nights
Code:
MANU-C2
Free Quotes Online!
The cultural zone is one of the three zones of the Manu National Park, which includes high mountains, cloud forests and the actual rain forest. In this zone you can still find a few small, original communities who sustain themselves with agriculture and small forestry. Farming and lumbering is closely controlled by the Ministry of Agriculture and the Authorities of the Manu National Park (SERNANP). The cultural zone encompasses the cloud forest of the mountains, which offers a pristine natural environment for abundantly, wild growing plants. More than 8.000 species of flora, 400 species of birds and 10 different mammals have been registered in the cloud forests of Manu. The zone offers a trip to the lagoon of Machuwasi which can be crossed on rafts made of balsa wood from a local tree, which the ancient inhabitants already used to drive up the Madre de Dios river. You can also enjoy a stroll through the forest of giant Ceiba trees and appreciate parrots.
*Our Tour into the cultural zone of the Manu is designed to give you a first glimpse of the Amazon Rainforest, it is also suited for people who have not yet had any experience in travels to a rain forest so far.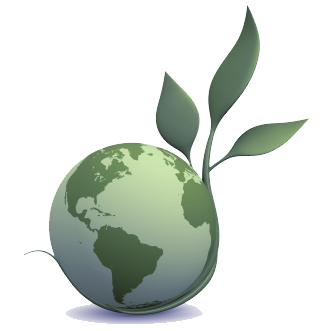 All visitors are requested to get acquainted with the conservation of the Manu National Park. Certain rules of conduct apply, you may, for example, not approach wild animals, you may not throw away any garbage, you may not use soap or shampoo which will contaminate rivers and lakes (we recommend the use of biodegradable soaps).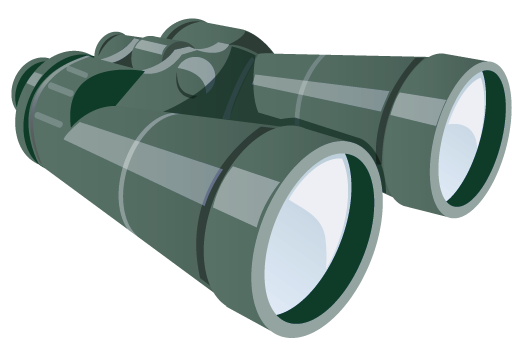 Binoculars 8X42: Manu Tours Peru owns several strong, waterproof binoculars 8X42 which you can rent for 4 US $ per day at the main office in Cusco (please inform us of your request at the initial booking). Binoculars are essential for a visit at Manu in order to appreciate the animals fully. Please bear in mind that you are visiting a natural rain forest, animals can only be observed from a distance.
Overview
When to Go !

---

From April to November


---

Trip Level:

---

Medium / Easy


---

Activities:

---

Culture, Nature, Fauna, Flora, Wildlife, Trekking & Hiking.

---

Places:

---

Cusco, Paucartambo, Acjanaco, Manu Cultural, Manu National Park

---

Transportation:

---

Private bus, Private boat and Hiking

---

Accommodation:

---

Lodge ( Bambu Lodge, Soga de Oro Lodge)

---

Starting Point:


---

Cusco


---

Ending Point:

---

Cusco


---

Small Groups:

---

(no more than 6 travelers)

---

Pick-up:


---

From your Hotel in Cusco city


---
Itinerary
Included
INCLUDED: Professional naturalist guide in English, with binoculars & spotting scope, Private bus from Cusco to Atalaya (round trip), Private boat from Atalaya to Machuwasi lake and CEIBA (round trip), Entrance fees to Cock of the Rock observatory - LEK, Entrance fees to Machuwasi lake, Entrance fees to the CEIBA (giant tree), Cook & all food (vegetarian on request, Mineral water for every day, Overnight in Lodges (Bambu Lodge and Soga de Oro Lodge), First Aid Kit, extractor (for venom), Radio communication and Rubber boots.

NOT INCLUDED: Binoculars, Alcoholic drinks, personal expenses etc.
PAYMENT METHODS:
Prices
PRICES & FIXED DEPARTURE DATES 2017
( PRICE PER PERSON )

MANU CULTURAL ZONE 4D/3N - AUGUST 2017
| | | | | |
| --- | --- | --- | --- | --- |
| Date In | Date Out | Price US$ | Spaces | Action |
| Aug, 23 | Aug, 26 | $ 550 p.P | 6 people | Book Now |
MANU CULTURAL ZONE 4D/3N - SEPTEMBER 2017
| | | | | |
| --- | --- | --- | --- | --- |
| Date In | Date Out | Price US$ | Spaces | Action |
| Sep, 05 | Sep, 08 | $ 550 p.P | 6 people | Book Now |
| Sep, 19 | Sep, 22 | $ 550 p.P | 6 people | Book Now |
| Sep, 26 | Sep, 29 | $ 550 p.P | 6 people | Book Now |
MANU CULTURAL ZONE 4D/3N - OCTOBER 2017
| | | | | |
| --- | --- | --- | --- | --- |
| Date In | Date Out | Price US$ | Spaces | Action |
| Oct, 17 | Oct, 20 | $ 550 p.P | 6 people | Book Now |
| Oct, 24 | Oct, 27 | $ 550 p.P | 6 people | Book Now |
| Oct, 28 | Oct, 31 | $ 550 p.P | 6 people | Book Now |
| Oct, 31 | Nov, 03 | $ 550 p.P | 6 people | Book Now |
MANU CULTURAL ZONE 4D/3N - NOVEMBER 2017
| | | | | |
| --- | --- | --- | --- | --- |
| Date In | Date Out | Price US$ | Spaces | Action |
| Nov, 07 | Nov, 10 | $ 550 p.P | 6 people | Book Now |
| Nov, 14 | Nov, 17 | $ 550 p.P | 6 people | Book Now |
| Nov, 21 | Nov, 24 | $ 550 p.P | 6 people | Book Now |
MANU CULTURAL ZONE 4D/3N - DECEMBER 2017
| | | | | |
| --- | --- | --- | --- | --- |
| Date In | Date Out | Price US$ | Spaces | Action |
| Dec, 05 | Dec, 08 | $ 550 p.P | 6 people | Book Now |
| Dec, 12 | Dec, 15 | $ 550 p.P | 6 people | Book Now |
| Dec, 19 | Dec, 22 | $ 550 p.P | 6 people | Book Now |
| Dec, 26 | Dec, 29 | $ 550 p.P | 6 people | Book Now |