Why Manu Tours Peru?
With over 14 years experience, we know that lasting relationships are built not only professionally, but also with proximity. With this predisposition to be attentive to every detail, ready to provide the best advice possible, with that thoroughness in the pursuit of quality and flexibility as a response. With such attitudes, which drives us to be more creative, able to create unique experiences tailored to your needs, at all times.
Read more »
Trip Reviews
Hi Darwin,
Great trip! Thank you, excellent crew.
Best regards
Marion

Marion. Pollmann (Germany)
Manu Cultural Zone
4 days / 3 nights
Code:
MANU-C2
Free Quotes Online!
The cultural zone is one of the three zones of the Manu National Park, which includes high mountains, cloud forests and the actual rain forest. In this zone you can still find a few small, original communities who sustain themselves with agriculture and small forestry. Farming and lumbering is closely controlled by the Ministry of Agriculture and the Authorities of the Manu National Park (SERNANP). The cultural zone encompasses the cloud forest of the mountains, which offers a pristine natural environment for abundantly, wild growing plants. More than 8.000 species of flora, 400 species of birds and 10 different mammals have been registered in the cloud forests of Manu. The zone offers a trip to the lagoon of Machuwasi which can be crossed on rafts made of balsa wood from a local tree, which the ancient inhabitants already used to drive up the Madre de Dios river. You can also enjoy a stroll through the forest of giant Ceiba trees and appreciate parrots.
*Our Tour into the cultural zone of the Manu is designed to give you a first glimpse of the Amazon Rainforest, it is also suited for people who have not yet had any experience in travels to a rain forest so far.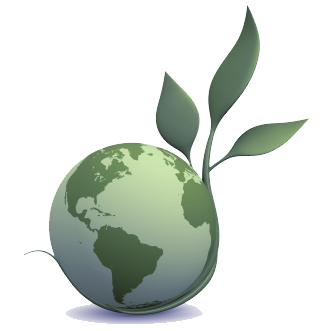 All visitors are requested to get acquainted with the conservation of the Manu National Park. Certain rules of conduct apply, you may, for example, not approach wild animals, you may not throw away any garbage, you may not use soap or shampoo which will contaminate rivers and lakes (we recommend the use of biodegradable soaps).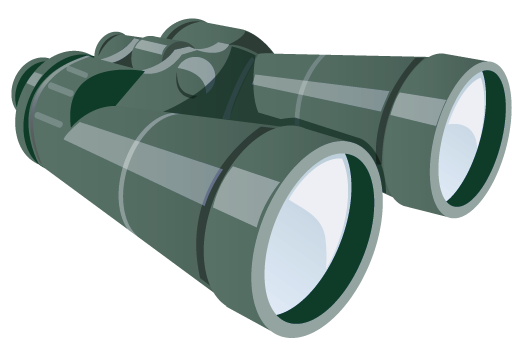 Binoculars 8X42: Manu Tours Peru owns several strong, waterproof binoculars 8X42 which you can rent for 4 US $ per day at the main office in Cusco (please inform us of your request at the initial booking). Binoculars are essential for a visit at Manu in order to appreciate the animals fully. Please bear in mind that you are visiting a natural rain forest, animals can only be observed from a distance.
Overview
When to Go !

---

From April to November


---

Trip Level:

---

Medium / Easy


---

Activities:

---

Culture, Nature, Fauna, Flora, Wildlife, Trekking & Hiking.

---

Places:

---

Cusco, Paucartambo, Acjanaco, Manu Cultural, Manu National Park

---

Transportation:

---

Private bus, Private boat and Hiking

---

Accommodation:

---

Lodge ( Bambu Lodge, Soga de Oro Lodge)

---

Starting Point:


---

Cusco


---

Ending Point:

---

Cusco


---

Small Groups:

---

(no more than 6 travelers)

---

Pick-up:


---

From your Hotel in Cusco city


---
Itinerary
DAY 1.- CUSCO - ACJANACO - GALLITO DE LAS ROCAS - BAMBU LODGE
We leave early at 5:00 am on ten hour trip climbing to 4,000 masl at the highest point. On our way we will stop at famous sites like the Chullpas of Ninamarca, a pre Inka cemetery. Later we descend through valleys between the mountains until we reach Paucartambo, a town of great history which is known as the folkloric capital of Peru at 2,900 masl. After we visit this beautiful town we head to Acjanaco, at 3,560 masl this is the entrance point to the Manu National Park (UNESCO). From here we descend into the Cloud Forest, where we do some walking to observe more orchids than you can count; birds like Quetzales, Toucans, and multicolored Tanagers. We will stop at the San Pedro strategic viewpoint called L.E.K. to observe the national bird of Peru, ¨El gallito de las rocas.¨ These colorful birds will perform their mating ritual with acrobatic jumps and wonderful songs. With a little luck we will be able to see the first mammals of the rainforest like Monkeys and Spectacled Bears. We will continue our trip to our place for the night, the ¨BAMBU LODGE¨.
Food: Breakfast, a Snack, Lunch and Dinner
Entrance to the LEK (strategic viewpoint) to see the ¨Gallitos de las Rocas¨
Lodging: Bambu Lodge with private bathroom
DAY 2.- BAMBU LODGE TO SOGA DE ORO LODGE
After an early breakfast we continue with our minibus: we pass the village of Pilcopata and cross the river of the same name to get to the small port of Atalaya (600 m). On the way we stop for some walks to observe birds and to visit a local orchid garden. Before reaching Atalaya we enjoy a great view of the river basin from a lookout point. At the port we embark on a half hour journey in a 15-meter motorized canoe down the Alto Madre de Dios River. We have the opportunity to see wildlife along the rocky banks of the river, such as Fasciated Tiger Herons, Purplish Jays, Skimmers and some of the monkey species that live in Manu. In the afternoon we walk on the trails near the lodge and visit Machuwasi Lake, on the opposite side of the river. We use a wooden raft to explore the lake and observe the birdlife. In the evening we can go caiman spotting at the river or go on a night walk. We spend the night at Soga de Oro Lodge (double rooms & private bathroom).

DAY 3.- SOGA DE ORO LODGE - PARROT CLAY LICK
At dawn we travel downriver by boat to the parrot clay lick. This is a special place where parrots, parakeets and small macaws, including the Chestnut fronted Macaw and the rare Blue headed Macaw, come to eat minerals which help them with digestion. After the natural show we walk on the trails to see more animals and you have the option to climb up to a lookout point for a spectacular view over the Alto Madre de Dios River. Another trail takes us to a huge Ceiba Tree. Later we can go fishing or have a bath in the river. The night is spent at the lodge. Optional night walk to see insects, frogs, snakes etc.
DAY 4.- SOGA DE ORO LODGE TO CUSCO
On this day, we have the last option for the parrot and macaw clay lick in case we didn't have luck on the last day. After, we continue our trip to Cusco. The trip will be 9 hours aprox. First by boat and later by bus. We leave you in your hotels. Dinner by your own.
Included
INCLUDED: Professional naturalist guide in English, with binoculars & spotting scope, Private bus from Cusco to Atalaya (round trip), Private boat from Atalaya to Machuwasi lake and CEIBA (round trip), Entrance fees to Cock of the Rock observatory - LEK, Entrance fees to Machuwasi lake, Entrance fees to the CEIBA (giant tree), Cook & all food (vegetarian on request, Mineral water for every day, Overnight in Lodges (Bambu Lodge and Soga de Oro Lodge), First Aid Kit, extractor (for venom), Radio communication and Rubber boots.

NOT INCLUDED: Binoculars, Alcoholic drinks, personal expenses etc.
PAYMENT METHODS:
Prices
DATES & AVAILABILITY - 2018
Discounts: Ask for our special group rates when booking together with 3 or more people.
DEPARTING

---

FINISHING




---

SPACES




---

PRICE

---

Tue, 27 March


---

Fri, 30 March


---

4 places left

---

US$ 550.00 p.P

---

Mon, 02 April

---

Thu, 05 April

---

4 places left

---

US$ 550.00 p.P

---

Sat, 14 April

---

Tue, 17 April


---

4 places left

---

US$ 550.00 p.P


---

Mon, 23 April

---

Thu, 26 April

---

4 places left

---

US$ 550.00 p.P

---

Wed, 25 April

---

Sat, 28 April

---

4 places left

---

US$ 550.00 p.P

---

Thu, 10 May

---

Sun, 13 May

---

4 places left

---

US$ 550.00 p.P

---

Sat, 19 May


---

Tue, 22 May


---

4 places left

---

US$ 550.00 p.P

---

Sun, 20 May

---

Wed, 23 May

---

4 places left

---

US$ 550.00 p.P

---

Mon, 21 May

---

Thu, 24 May

---

4 places left

---

US$ 550.00 p.P

---

Sat, 26 May

---

Tue, 29 May

---

4 places left

---

US$ 550.00 p.P

---

Wed, 30 May

---

Sat, 02 June

---

4 places left

---

US$ 550.00 p.P

---