Why Manu Tours Peru?
With over 14 years experience, we know that lasting relationships are built not only professionally, but also with proximity. With this predisposition to be attentive to every detail, ready to provide the best advice possible, with that thoroughness in the pursuit of quality and flexibility as a response. With such attitudes, which drives us to be more creative, able to create unique experiences tailored to your needs, at all times.
Read more »
Trip Reviews
Dear ladies and gentlemen,
In the last August we took part of your "manu biosphere (5 days)" tour. That was a great experience and we'd like to thank you very much for the organization, which was really excellent.
In particular your brillant staff was responsable for the wonderful atmosphere during the trip.
In detail this were: David (Livia), who did a very well informed and friendly guidance; Efaristos, who's cooking we aktually miss since that time and the two "boat people" Jonathan and Lucio, who were responsable for a save and comfortable driving.
Thank you all very much! We recommend your company to everyone.
Petra and Andreas,
A. Kurz (Germany)
Manu National Park
8 days / 7 nights
Code:
MANU-P4
Free Quotes Online!
This trip will allow you the best opportunity to see a lot of fauna during your journey through the pristine forest. Why? You will visit the Cloud Forest, the Reserved Zone of the Manu, The Biosphere/Damp Zone of Manu and the Pakitza Biological Station.
Do you desire to see a lot of animals with less travel time? This tour is suited for you and your family!
What does Manu National Park offer?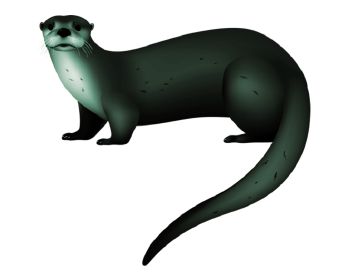 In the Manu National Park travelers are witness to the biological richness by crossing the Enano Forest, the Cloud Forest and the Rainforest. These different ecosystems are the home to endangered species like the Spectacled Bear, the Harpy Eagle, Tapirs, the Jaguar, the Black Caiman, Anacondas and Giant Nutrias. For this reason this is the perfect place for nature lovers and those who would like to see true natural beauty for the first time in all of its splendor.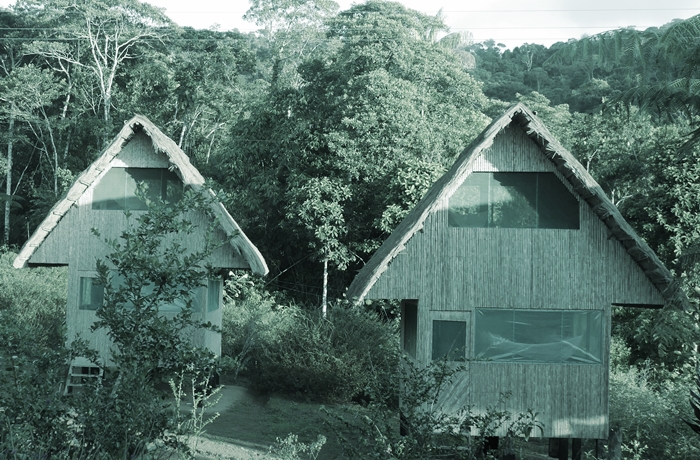 Since Manu National Park is a nature reserve the lodgings are an ideal complement between nature and comfort, maintaining a minimal impact on the environment and giving the sensation of a real coexistence with mother nature.
This natural paradise offers the best conditions to observe and photograph wildlife thanks to the conditions a pristine nature reserve provides like Manu National Park. Our tours are led by guides who are specialists in the flora and fauna of the area, authorized by the Authorities of the Manu National Park. There is a maximum of 6 visitors per group, therefore this guarantees you will have a great time on this trip.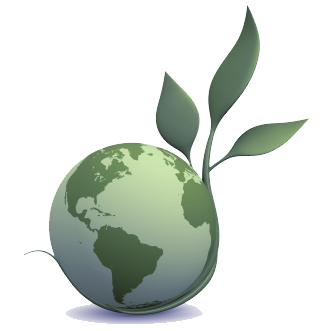 All visitors are requested to get acquainted with the conservation of the Manu National Park. Certain rules of conduct apply, you may, for example, not approach wild animals, you may not throw away any garbage, you may not use soap or shampoo which will contaminate rivers and lakes (we recommend the use of biodegradable soaps).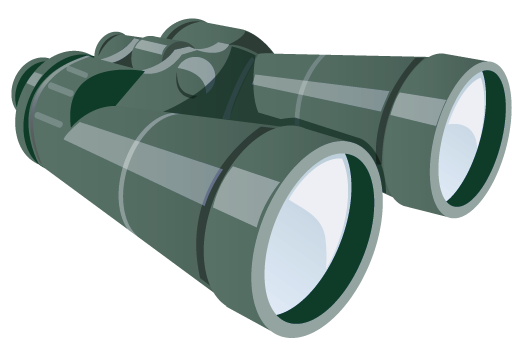 Binoculars 8X42: Manu Tours Peru owns several strong, waterproof binoculars 8X42 which you can rent for 4 US $ per day at the main office in Cusco (please inform us of your request at the initial booking). Binoculars are essential for a visit at Manu in order to appreciate the animals fully. Please bear in mind that you are visiting a natural rain forest, animals can only be observed from a distance.
Overview
When to Go !

April - November

December

January - March

Trip Level:
Moderate

Activities:
Culture, Nature, Fauna, Flora, Wildlife, Trekking & Hiking.
Places:

Cusco, Manu Cloud forest, Manu National Park & Pakitza

Transportation:

Private bus, Private boat and Hiking

Accommodation:
Bambu Lodge, Humminbird Lodge, Casa Matshiguenka, Maquisapayoj

Starting Point:

Cusco

Ending Point:
Cusco or Puerto Maldonado

Small Groups:
(no more than 6 travelers)
Pick-up:

From your Hotel in Cusco city

Itinerary
Day 1: CUSCO – MANU CLOUDFOREST (ANDENKLIPPENVOGEL) - BAMBU LODGE.
We will leave Cusco at 5:30 am and start our 8-9 hour drive to the jungle. We will pass the highest point of our trip at an altitude of more than 4.000 msl. Along the way we will stop a few times, once to see the Chullpas of Ninamarca, a Pre-Inca cemetery. From here we will pass the pastures of the Andes until we reach the town of Paucartambo at an altitude of 2.900 msl. Paucartambo is a small town with a lot of history and tradition, it is also known as the folkloric capital of Peru. After a short visit to the pretty town center we continue to Acjanaco at 3.560 msl, which also marks the entrance to the National Park of Manu. From now we drop down towards the jungle. Along the way we'll get to see orchids and birds such as the Resplendent Quetzal, Toucan and Tangara. In San Pedro we'll come across a strategically perfect place to observe the national bird of Peru, the Andean cock-of-the-rock. Inside the LEK we will be able to observe these birds jumping and singing merrily while preforming their typical mating ritual. With a bit of luck we'll spot mammals like monkeys or the spectacled bear. We move on through tropical rain forest until we reach the "Bambu Lodge".

FOOD- Novo-Amazonian style: breakfast, snack, lunch, dinner
LEK: A platform built to appreciate the Andean cock-of-the-rock
Accomodation: Bambu Lodge, Double rooms with private bath and shower.
Day 2. - BAMBU LODGE - HUMMINGBIRD LODGE.
Early in the morning, after a substantial breakfast, we'll head out by bus to Atalaya (about 2 hours). Along the way we'll be able to admire flora and fauna. In Atalaya we'll switch onto a motor boat and head down the river Alto Madre de Dios for about 5 hours until we reach the Hummingbird Lodge. Initially manioc- and banana plantations can be seen along the river banks until we head deeper into the jungle. Plenty of aquatic birds and parrots can be seen during our boat ride, furthermore with a bit of luck there will be mammals like monkeys and caipibaras. Lunch will be on our boat today. Around 3 om we will reach the Hummingbird Lodge, located on the river banks of the Madre de Dios river. The Lodge is located very close to the actual reserve and offers great pathways to explore the jungle during the late afternoon or evening. Hikes around the Lodge are optional.
FOOD- Novo-Amazonian style:: breakfast, snack, lunch, dinner
Accomodation: Hummingbird Lodge, Double or Triple rooms with private bath and shower.
Day 3.- HUMMINGBIRD LODGE – NATIONAL PARK OF MANU RESERVE - CASA MATSHIGUENKA.
We leave very early in the morning. A 4 hour boat ride takes us toward the river Manu and the control point of Limonal where we will enter the actual Manu Reserve. The park rangers will check our permits and give us a some useful advice about entering the National Reserve. Along the river Manu we will be able to experience the unique nature of the rainforest with its flora and fauna. With a bit of luck we can see animals like caimans, turtles, monkeys, tapirs and maybe even e jaguar.

We reach our Lodge – called CASA MATSHIGUENKA - at the banks of the river Manu. It is the only one within the Reserve of the Manu. Here we will get to know the habits of the family of the Mattshiguenka which lives in this Lodge. We will spend our first night in the heart of the rainforest.
FOOD- Novo-Amazonian style: breakfast, snack, lunch, dinner
Entrance fee: For the Manu Reserved zone
Accomodation: Casa Matshiguenka, Double or Triple rooms with private bath and shower.
Day 4: NATIONAL PARK OF MANU RESERVE - COCHA SALVADOR - COCHA OTORONGO.
Very early we will head out to the Cocha (=lake) Salvador which is located upstream deeper into the Reserve. The Cocha Salvador is one of the most important lakes within the Manu National Park. The eco system is home to many important animals like the giant river otter, the black caiman, anacondas, plenty of different species of birds and up to 13 species of monkeys. Using a small catamaran to navigate the lake gives you the opportunity to see these animals close up. After visiting the lake, we head back to our Lodge, the Casa Matshiguenka. In the later afternoon we will visit the COCHA OTORONGO, this lake can be appreciated from a 20 meter high observation platform. From here we then head back to the Lodge for our second night in the Manu National park.
FOOD- Novo-Amazonian style: breakfast, snack, lunch, dinner
Accomodation: Casa Matshiguenka, Double or Triple rooms with private bath and shower.
Day 5: CASA MATSHIGUENKA – BIOLOGICAL RESEARCH CENTER PAKITZA / NATIONAL PARK OF MANU RESERVE.
Today we start our boat ride before sunrise and head upstream to the biological research center Pakitza which also functions as another check point. Sunrise and sunset are the best times of the day to observe wildlife along the banks of the river. Now is the time to see a caiman or even a jaguar. We will have breakfast in Pakitza and then hike through the rainforest to see even more wildlife. In the afternoon we will head back to our Lodge Casa Matsiguenka. As soon as it gets dark, we can head out for a night hike in order to see reptiles, amphibians and spiders (hike optional). We will spend out third night deep inside the Reserve.
Day 6: CASA MATSHIGUENKA - MANU MAQUISAPAYOJ - COLLPA TAPIR.
Today we will leave the actual Reserve of the Manu National Park and head out to the so called
buffer zone also known as Manu biosphere or Maquisapayoc. Here we will visit the most important clay lick (=collpa) for the mammals living in the jungle. The animals use these collpas in order to absorb salts and minerals from the clay, which they need to detoxify and digest their diet. Tapirs, deer, porcupines as well as monkeys pass by here on a regular basis. Since most animals are nocturnal, this is a night time activity. Your guide will coordinate the excursion with you accordingly. The ride from the Lodge Casa Matshiguenka to the Maquisapayoc Lodge takes about 6 hours. Breakfast will be taken during the boat ride. We will reach the Lodge around 3:30 pm.

TAPIR: The Tapir is the larges land mammal of the Amazon region with a length of up to 2,5 meters and height up to 70 ca. In spite of its enormous weigth of up to 300 kg, the Tapir is a very shy animal which is purely nocturnal. In order to see a tapir in the wild it takes luck and patience. Only the collpas offer the opportunity to see one. DURING THE NIGHTWATCH OF ANIMALS WE REQUIRE ABSOLUTE SILENCE. THE TAPIR HAS EXCEPTIONAL HEARING AND A VERY FINE SENSE OF SMELL. A MINIMAL SOUND AND THEY WILL DISAPPEAR. NONETHELESS IT IS A UNIQUE EXPERIENCE!
Day 7: COLLPA DE GUACAMAYOS, BLANQUILLO - MANU MAQUISAPAYOJ.
At 5:00 am we will head by boat towards the collpa of the parrots which is about one hour away. This clay lick is the only one in the Manu National Park where you can see the birds close up. Many different species of parrots come to feed off the clay of the cliffs along the river bank. They need the minerals to detoxify and digest, furthermore the collpas function as social meeting place and secure the survival of these endangered species. This collpa is perfect for hobby and professional photographers, since the observation platform is actually very close to the cliff. After visiting the collpa, we head back to our Lodge Maquisapayoc to have lunch. In the afternoon we can explore the rainforest around the Lodge.

At night there will be another opportunity to head to the Tapir Collpa in case the previous night had not been successful in spotting tapirs.
Day 8: MANU MAQUISAPAYOJ - COLORADO - MAZUCO – CUSCO.
After breakfast we will start our way back in a 3 hour boat ride downstream to the town of Boca Colorado where we will say goodby to our boat crew which as accompanied us through the Manu over the last couple of days. In a private taxi we drive for about one hour to Puerto Punkiri (why do we take a taxi? Our transport from Cusco cannot enter to Boca Colorado). We will have to cross the river Inambari till we reach Puerto Carlos where our transport from Cusco will wait for us. Along the asphalted Transozeanica we will head back to Cusco in a 7 to 8 hour bus ride, reaching Cusco around 6:00 pm.

NOTE: If you would like to avoid the long bus ride back to Cusco, we offer you to take private transport to Puerto Maldonado (about 2,5 hours) and head out the same day by plane to Lima. Please ask for additional costs for this option which includes airfare and transport.
Included
Included: Professional naturalist guide in English, with binoculars & spotting scope, Private transport from Cusco to Atalaya, Private boat from Atalaya - Manu Biosphere - Manu Maquisapayoj to Colorado, Entrance fees to Cock of the Rock observatory - LEK , Entrance fees to Manu National Park – Cocha Salvador (Giant River Otters), Entrance fees to Macaw Clay Lick and Tapir, Cook & all food (vegetarian on request), Mineral water for every day, Overnight in Lodge (Bambu Lodge, Boca Manu Lodge, Casa Machiguenka Lodge and Manu Maquisapyoj Lodge with private bathroom), Private transport from Puerto Carlos – colorado, Private transport from Mazuco to Cusco or Puerto Maldonado, First Aid Kit, extractor (for venom), Radio communication and Rubber boots
Not Included: Binoculars, Alcoholic drinks, personal expenses etc.
Prices
PRICE 2018: US$ 1670.00 per person.
Discounts: Ask for our special group rates when booking together with 3 or more people.