Why Manu Tours Peru?
With over 14 years experience, we know that lasting relationships are built not only professionally, but also with proximity. With this predisposition to be attentive to every detail, ready to provide the best advice possible, with that thoroughness in the pursuit of quality and flexibility as a response. With such attitudes, which drives us to be more creative, able to create unique experiences tailored to your needs, at all times.
Read more »
Trip Reviews
Dear ladies and gentlemen,
In the last August we took part of your "manu biosphere (5 days)" tour. That was a great experience and we'd like to thank you very much for the organization, which was really excellent.
In particular your brillant staff was responsable for the wonderful atmosphere during the trip.
In detail this were: David (Livia), who did a very well informed and friendly guidance; Efaristos, who's cooking we aktually miss since that time and the two "boat people" Jonathan and Lucio, who were responsable for a save and comfortable driving.
Thank you all very much! We recommend your company to everyone.
Petra and Andreas,
A. Kurz (Germany)
Manu National Park
6 days / 5 nights
Code:
MANU-P2
Free Quotes Online!
This trip will allow you to have the best experience in the pristine forest, enter Manu National Park through the cloud forest, visit Salvador and Otorongo Lakes in the reserved zone, see the flocks of macaws and the tapir in the biosphere or the damp zone and then return via the transoceanic to Cusco or Puerto Maldonado on a paved road.
*This trip suits those who do not have much time to visit the park.
What does Manu National Park offer?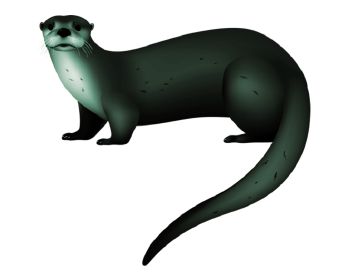 In the Manu National Park travelers are witness to the biological richness by crossing the Enano Forest, the Cloud Forest and the Rainforest. These different ecosystems are the home to endangered species like the Spectacled Bear, the Harpy Eagle, Tapirs, the Jaguar, the Black Caiman, Anacondas and Giant Nutrias. For this reason this is the perfect place for nature lovers and those who would like to see true natural beauty for the first time in all of its splendor.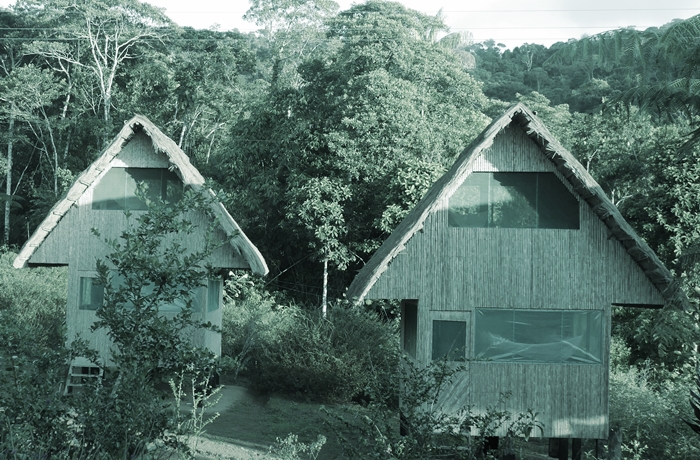 Since Manu National Park is a nature reserve the lodgings are an ideal complement between nature and comfort, maintaining a minimal impact on the environment and giving the sensation of a real coexistence with mother nature.
This natural paradise offers the best conditions to observe and photograph wildlife thanks to the conditions a pristine nature reserve provides like Manu National Park. Our tours are led by guides who are specialists in the flora and fauna of the area, authorized by the Authorities of the Manu National Park. There is a maximum of 6 visitors per group, therefore this guarantees you will have a great time on this trip.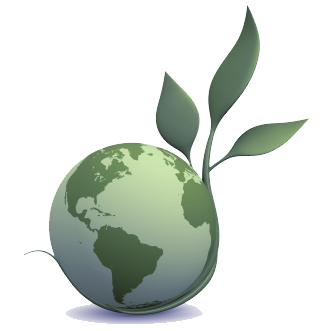 All visitors are requested to get acquainted with the conservation of the Manu National Park. Certain rules of conduct apply, you may, for example, not approach wild animals, you may not throw away any garbage, you may not use soap or shampoo which will contaminate rivers and lakes (we recommend the use of biodegradable soaps).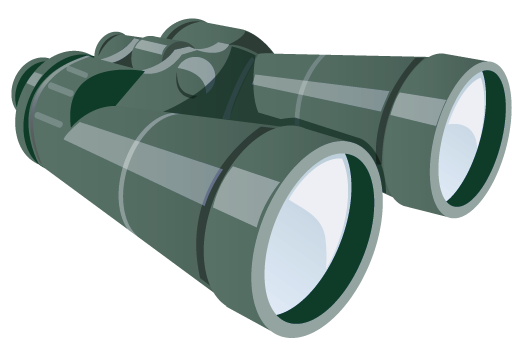 Binoculars 8X42: Manu Tours Peru owns several strong, waterproof binoculars 8X42 which you can rent for 4 US $ per day at the main office in Cusco (please inform us of your request at the initial booking). Binoculars are essential for a visit at Manu in order to appreciate the animals fully. Please bear in mind that you are visiting a natural rain forest, animals can only be observed from a distance.
Overview
When to Go !

---

April - November

December

January - March


---

Trip Level:

---

Moderate

---

Activities:

---

Culture, Nature, Fauna, Flora, Wildlife, Trekking & Hiking.

---

Highlight Tour

---

Gallito de las rocas, Macaw & Tapir Clay lick, Salvador, Otorongo lake

---

Places:

---

Cusco, Manu Cloud forest, Manu Biosphere & Manu National Park

---

Transportation:


---

Private bus, Private boat and Hiking


---

Accommodation:

---

Bambu Lodge, Humminbird Lodge, Casa Machiguenka, Birding Lodge


---

Starting Point:


---

Cusco


---

Ending Point:

---

Cusco or Puerto Maldonado


---

Small Groups:

---

(no more than 6 travelers)

---

Pick-up:


---

From your Hotel in Cusco city

---
MANU NATIONAL PARK, PERU - VIDEO

Itinerary
DAY 1.- CUSCO - MANU CLOUD FOREST (COCK-OF-THE-ROCK) - BAMBU LODGE
We leave early at 5:30 am on ten hour trip climbing to 4,000 masl at the highest point. On our way we will stop at famous sites like the Chullpas of Ninamarca, a pre Inka cemetery. Later we descend through valleys between the mountains until we reach Paucartambo, a town of great history which is known as the folkloric capital of Peru at 2,900 masl. After we visit this beautiful town we head to Acjanaco, at 3,560 masl this is the entrance point to the Manu National Park. From here we descend into the Cloud Forest, where we do some walking to observe more orchids than you can count; birds like Quetzales, Toucans, and multicolored Tanagers. We will stop at the San Pedro strategic viewpoint called L.E.K. to observe the national bird of Peru, ¨El gallito de las rocas.¨ These colorful birds will perform their mating ritual with acrobatic jumps and wonderful songs. With a little luck we will be able to see the first mammals of the rainforest like Monkeys and Spectacled Bears. We will continue our trip to our place for the night, the ¨Bambun Lodge¨.

Included costs for the day,
Food: Breakfast, a Snack, Lunch and Dinner
Entrance to the LEK (strategic viewpoint) to see the ¨Gallitos de las Rocas¨
Lodging: Bambu Lodge with private bathroom and hot shower
DAY 2.- BAMBU LODGE - MANU HUMMINGBIRD LODGE.
We will get up early again, this time we will enjoy a delicious breakfast of rich fruits from the rainforest then we will continue the trip on our bus to Atalaya and on the way we will see the plant life of the rainforest, typical of the Manu cultural zone. In Atalaya we will get on our motor boat and navegate in the Rio Alto Madre de Dios for 6 hours to the ¨Manu Hummingbird Lodge¨. On the way we will be able to watch the native birds that make their homes near the riverbank like Storks, Macaws, Vultures and some mammals like the Capybaras, Monkeys and Pumas among others. We will also see banana and yucca plantations and stop for a break to enjoy natural hot springs known for their medicinal qualities. Afterward we will visit the native community of Diamante, home of the Yine tribe. The Yine are known in the Amazon as the best navigators of the Manu National Park area. Today we will have a scenic lunch on board our boat.

We will arrive at our lodge, at approximately 3:00 pm. There will be an optional nighttime walk around the lodge to see the nocturnal forest life.
DIA 3.- MANU HUMMINGBIRD LODGE - MANU NATIONAL PARK - CASA MATSHIGUENKA
Today we have an early start as we leave on a 4 hour trip by boat toward the Manu River and the entrance to the heart of the Manu National Park (Zona Reservada). We will make a stop at the Limonal outpost where the park guards will check us in and look at our passes to the reserve area and give us their recommendations for the protected nature area. Navigating the Manu River we will have the chance to experience the amazing natural paradise by seeing the great variety of wildlife and plantlife along the river like Caimans, Tortoises and Turtles, Monkeys, Tapirs, Jaguars, and colorful birdlife like Fisher Martins, Flycatchers, Storks, Toucans and more.
We will arrive at our Manu riverbank lodging called CASA MATSHIGUENKA, which is the only lodge in the Manu Zona Reservada with its own lake, offering us the opportunity to explore the lake during the night. We will stay two nights here in the heart of the Manu reserved zone.
DAY 4.- CASA MATSHIGUENKA - COCHA SALVADOR AND OTORONGO.
We will have another early start in the boat heading to Cocha Salvador (Lake) entering further into the Manu Reserved Zone upriver, COCHA SALVADOR, is a mirror like lake that is very important within the Manu National Park because its ecosystem is home to the ¨Lobo del Rio¨ or Giant Nutria, Black Caiman and Anacondas as well as varieties of birds and up to 13 species of Monkeys in the surrounding forests. After the visit to Cocha Salvador we will explore the rainforest entering the deepest parts of the Manu Reserved Zone to visit the home of the Machiguenka and the observation tower in COCHA OTORONGO. Then we will return to the CASA MATSHIGUENKA for the second night of our stay in the Manu National Park.
DAY 5.- CASA MATSHIGUENKA - COLLPA TAPIR - MANU MAQUISAPAYOJ LODGE
Today we will leave the Manu Reserved Zone for the area known as the Manu Biosphere, on the way to Maquisapayoc. Here we will visit an important large mammal gathering area to observe the action in the Collpa, where mammals go to eat clay that is known as a natural detoxifier. Mammals like Tapirs, Deer, Sihuayros (wild boars); Maquisapa and Coto monkeys; and Porcupines make the trip to this special area. The visit to the mammal collpa happens at night and is a guided tour. The trip from CASA MATSHIGUENKA to MAQUISAPAYOJ LODGE takes about 6 hours. Lunch will be served in the boat and we will arrive at our destination at 3:00pm.

TAPIR: The Tapir is the largest land animal of the Amazon. It reaches a size of 2.5 meters in length, a height of 70 centimeters and can weigh up to 300 kilos. Despite its size the Tapir is a timid animal by nature and is nocturnal. For this reason it is almost impossible to see wild Tapirs in their habitat, so you don´t want to miss this unique opportunity to observe them in action. DURING THE OBSERVATION THESE ANIMALS WILL NOT KNOW OF YOUR PRESENCE SO IT IS IMPORTANT TO STAY QUIET AND HIDDEN BECAUSE THE TAPIR HAS ONE OF THE MOST ACUTE SENSATORY SYSTEMS IN THE ANIMAL KINGDOM. VISITING THE TAPIR COLLPA IS A ONCE IN A LIFETIME EXPERIENCE.
DIA 6.- MANU MAQUISAPAYOJ LODGE - MACAW CLAY LICK - COLORADO /CUSCO OR LIMA
At 5:00am we take a 40 minute boat ride to the Collpa of Macaws. From a hidden platform we will watch dozens of Macaws and Parrots gather to eat minerals contained in the clay cliffs. We will also provide binoculars and telescopes so you can see up to 5 different species of these regal birds of the Amazon. Afterward we will travel by boat to Boca Colorado for 2 hours. Cusco is approximately 7 hours by bus from Boca Colorado.

TRAVEL OPTION:
If you would like to take a return flight from Puerto Maldonado to Lima, the ticket is not included in the price. Ask for a special price quote including a return flight to Lima.

IMPORTANT NOTE:
Please note that the program may vary slightly so as to maximize your wildlife sightings, depending on the reports of our researchers and experienced naturalist guides.
Included
Included: Professional naturalist guide in English, with binoculars & spotting scope, Private transport from Cusco to Atalaya, Private boat from Atalaya - Manu Biosphere - Manu Maquisapayoj to Colorado, Entrance fees to Cock of the Rock observatory - LEK , Entrance fees to Manu National Park – Cocha Salvador (Giant River Otters), Entrance fees to Macaw Clay Lick and Tapir, Cook & all food (vegetarian on request), Mineral water for every day, Overnight in Lodge (Bambu Lodge 1 night, Boca Manu Lodge, Casa Machiguenka Lodge and Manu Maquisapyoj Lodge with private bathroom), Private transport from Puerto Carlos – colorado, Private transport from Mazuco to Cusco or Puerto Maldonado, First Aid Kit, extractor (for venom), Radio communication and Rubber boots
Not Included: Binoculars, Alcoholic drinks, personal expenses etc.
PAYMENT METHODS:
Prices
PRICES & FIXED DEPARTURE DATES - 2017
PRECI PER PERSON
MANU NATIONAL PARK (RESERVED ZONE) 6D/5N - APRIL 2017
| | | | | |
| --- | --- | --- | --- | --- |
| Date In | Date Out | Price US$ | Spaces | Action |
| Apr, 25 | Apr, 30 | $ 1500 p.P | 6 people | Book Now |
MANU NATIONAL PARK (RESERVED ZONE)
6D/5N
- MAY 2017
| | | | | |
| --- | --- | --- | --- | --- |
| Date In | Date Out | Price US$ | Spaces | Action |
| May, 13 | May, 18 | $ 1500 p.P | 5 people | Book Now |
| May, 19 | May, 25 | $ 1500 p.P | 6 people | Book Now |
| May, 23 | May, 28 | $ 1500 p.P | 6 people | Book Now |
MANU NATIONAL PARK (RESERVED ZONE)
6D/5N
- JUNE 2017
| | | | | |
| --- | --- | --- | --- | --- |
| Date In | Date Out | Price US$ | Spaces | Action |
| Jun, 17 | Jun, 22 | $ 1500 p.P | 6 people | Book Now |
| Jun, 25 | Jun, 30 | $ 1500 p.P | 6 people | Book Now |
MANU NATIONAL PARK (RESERVED ZONE)
6D/5N
- JULY 2017
| | | | | |
| --- | --- | --- | --- | --- |
| Date In | Date Out | Price US$ | Spaces | Action |
| Jul, 16 | Jul, 21 | $ 1500 p.P | 6 people | Book Now |
| Jul, 27 | Aug, 01 | $ 1500 p.P | 4 people | Book Now |
| Jul, 29 | Aug, 03 | $ 1500 p.P | 6 people | Book Now |
MANU NATIONAL PARK (RESERVED ZONE)
6D/5N
- AUGUST 2017
| | | | | |
| --- | --- | --- | --- | --- |
| Date In | Date Out | Price US$ | Spaces | Action |
| Aug, 09 | Aug, 14 | $ 1500 p.P | 6 people | Book Now |
| Aug, 17 | Aug, 22 | $ 1500 p.P | 6 people | Book Now |
| Aug, 23 | Aug, 28 | $ 1500 p.P | 6 people | Book Now |
| Aug, 28 | Sep, 02 | $ 1500 p.P | 6 people | Book Now |
MANU NATIONAL PARK (RESERVED ZONE)
6D/5N - SEPTEMBER 2017
| | | | | |
| --- | --- | --- | --- | --- |
| Date In | Date Out | Price US$ | Spaces | Action |
| Sep, 03 | Sep, 08 | $ 1500 p.P | 6 people | Book Now |
| Sep, 06 | Sep, 11 | $ 1500 p.P | 6 people | Book Now |
| Sep, 24 | Sep, 29 | $ 1500 p.P | 6 people | Book Now |
| Sep, 26 | Oct, 01 | $ 1500 p.P | 6 people | Book Now |
MANU NATIONAL PARK (RESERVED ZONE)
6D/5N
- OCTOBER 2017
| | | | | |
| --- | --- | --- | --- | --- |
| Date In | Date Out | Price US$ | Spaces | Action |
| Oct, 08 | Oct, 13 | $ 1500 p.P | 4 people | Book Now |
| Oct, 17 | Oct, 22 | $ 1500 p.P | 6 people | Book Now |
| Oct, 24 | Oct, 29 | $ 1500 p.P | 4 people | Book Now |
MANU NATIONAL PARK (RESERVED ZONE)
6D/5N
-
NOVEMBER 2017
| | | | | |
| --- | --- | --- | --- | --- |
| Date In | Date Out | Price US$ | Spaces | Action |
| Nov, 07 | Nov, 12 | $ 1500 p.P | 6 people | Book Now |
| Nov, 14 | Nov, 17 | $ 1500 p.P | 6 people | Book Now |
| Nov, 21 | Nov, 26 | $ 1500 p.P | 6 people | Book Now |
MANU NATIONAL PARK (RESERVED ZONE)
6D/5N
- DECEMBER 2017
| | | | | |
| --- | --- | --- | --- | --- |
| Date In | Date Out | Price US$ | Spaces | Action |
| Dec, 12 | Dec, 17 | $ 1500 p.P | 6 people | Book Now |
| Dec, 18 | Dec, 23 | $ 1500 p.P | 6 people | Book Now |
| Dec, 26 | Dec, 31 | $ 1500 p.P | 6 people | Book Now |